College of Teacher Education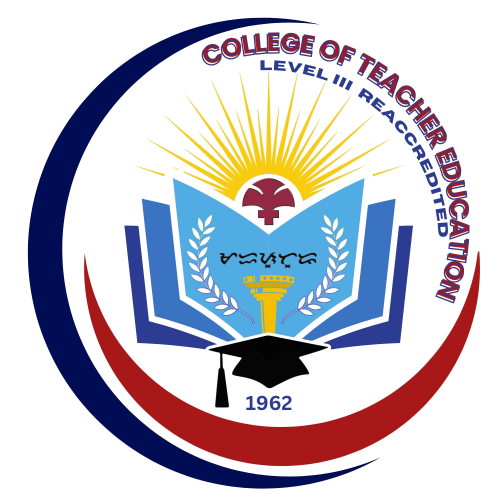 LEVEL III RE-ACCREDITED
RECOGNIZED BY THE GOVERNMENT SINCE 1976
Programs
Bachelor of Elementary Education (BEED)

Bachelor of Secondary Education (BSED)
Major: English, Science, Math, Social Studies and Filipino
Bachelor of Physical Education (BPED)
Bachelor of Elementary Education (BEED)
It is an undergraduate teacher education degree program designed to prepare individuals intending to teach in the Elementary Level. It aims to develop highly motivated and competent teachers specializing in the content and pedagogy for elementary education.
Total Academic Units – 173 Units
Bachelor of Secondary Education (BSED)
It is an undergraduate degree program designed to equip learners with adequate and relevant competencies to teach in their chosen area of specialization/major in the secondary level.
It aims to develop extremely motivated teachers specializing in the content and pedagogy for secondary education.
MAJORS:
A. ENGLISH 
It is composed of broad knowledge of language and literature; it develops proficiency in oral and written communication and use technology in facilitating language learning and teaching and uses English as a global language in multi-lingual context.
Total Academic Units – 173 Units
B. MATH
It exhibits competence in mathematical concepts and procedures such as problem solving, designing, constructing and utilizing different forms of assessment and uses effective approaches, methods and techniques in teaching mathematics.
Total Academic Units – 167 Units
C. SCIENCE
It is composed of scientific concepts and principles that can be utilized in teaching science and assessment. It facilitates students to develop science process such as observing, inferring, predicting, asking, questioning, constructing hypothesis, descripting experiments, applying concepts, and communicating. It demonstrates methods of inquiry in teaching and learning.
Total Academic Units – 180 Units
D. SOCIAL STUDIES
It utilizes appropriate various socio-cultural and historical materials in explaining current issues, historical facts, and sustainable community development. It employs principles and innovative methods to empower communities towards self-reliance and self-sufficiency.
Total Academic Units – 176 Units
E. FILIPINO
Nagpapamalas ng mataas na antas ng kaalaman sa pagtuturo ng wika at panitikang Pilipino at nagpapatula ng malawak at malalim na pang uunawa at kaalaman sa ugnayan ng wika, kultura at Lipunan. Nagtatalakay din ng kaalalman hingil sa usapan ng kultura at lingwistikong diversidad ng bansa at makagawa ng panananaliksik ukol sa ikakaunlad ng Wikang Filipino bilang wikang pagturo.
Total Academic Units – 178 Units
Bachelor in Physical Education Major in School Sports (BPED)
It is a four-year undergraduate teacher education program which aims to equip the students with the competencies to meet the psychomotor, cognital and affective need of learners. As a curricular subject, it aimed at physical literacy which will serve as the foundation for sustained participation in a wide range of physical activities. It calls for a multidisciplinary instruction to develop holistic individuals.
Total Academic Units – 172 Units
No Results Found
The page you requested could not be found. Try refining your search, or use the navigation above to locate the post.